This Dangal's behind the scene video will give you a glimpse of common men's unconditional love for Aamir Khan:Aamir Khan's Dangal, since its release, is doing phenomenal business at the box office.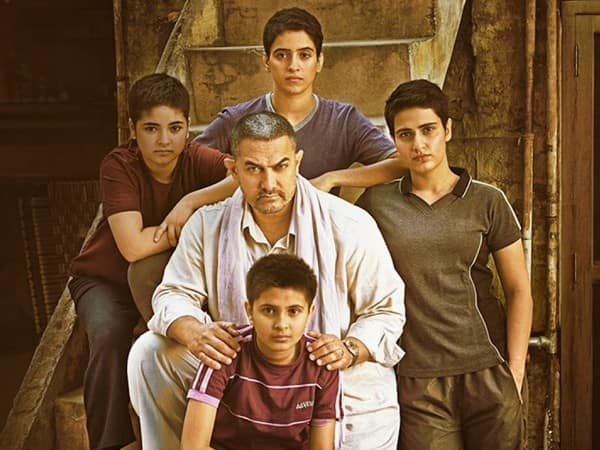 Aamir Khan's Dangal, since its release is doing phenomenal business at the box office both domestic and international. The film has been lapped up by the audiences and critics alike. The film is being loved for its brilliant performances and realistic premise. Based on the life of a former wrestler Mahavir Phogat and is quest to win Gold medal for India through his wrestler daughters Geeta and Babita Phogat. While every one's in praise of film's rustic feel and effective storyline, recently makers revealed what went behind the making of Dangal and how it got the rutic feel. Shooting in interiors can be daunting task especially when your are shooting with one of the biggest superstars of Indian cinema, Aamir Khan, accompanied by one of the biggest stars of TV Sakshi Tanwar. And that's what happened during the shoot of Dangal's Punjab leg. Mere presence of Aamir Khan sent crowd into a frenzy and the video revealed the same.
In the video the cast and crew can be seen having a ball while shooting and the residents of that village too are happy upon seeing their favourite stars. Aamir Khan says that he always enjoyed shooting in Punjab. He also revealed that the people of Punjab are very loving. Sakshi Tanwar, on the other hand, revelead that people have been seeing her for years on TV so they get a sense of belonging. And she received a lot of love and affection from them.
Watch the video below:
Released on December 23, the film has earned Rs 64.60 crores at the box office in just two days of its release. The film, after opening to a staggering Rs 29.78 crore grew further on its second day and earned a solid Rs 34.82 crore. Dangal is expected to go over Rs 40 crore on it's third day and that would make it one of the few films to earn Rs 100 crores in just three days of its release.