Rock On 2 Jai Gangaajal Teraa Surroor VOTE for the worst sequel of the year:
Priyanka Chopra's Jai Gangaajal, Farhan Akhtar Shraddha Kapoor's Rock On!! 2, Himesh Reshammiya's Teraa Surroor were few sequels that failed to impress the audience in 2016. The year was great for biopics, but not for sequels. Unfortunately the sequels that came out this year had FLOP written all over except for Akshay Kumar's Housefull 3. Sequels in Bollywood go back to 1930's, it was Fearless Nadia's Hunterwali that got it's first part 2 titled Hunterwali Ki Beti. But it remained untapped for some forty odd years, it was Mahendra Sandhu's Agent Vinod and Vidhesh, both of which released in 1977 that ventured into the space. Both these films had the character of Agent Vinod in the film. Two years later, in 1979 it was Mithun Chakraborty's turn as Gun Master G9 in Surakksha and it's sequel Wardat. Then we saw Sridevi's superhit Nagina that managed a sequel Nigahen, but turned out to be a box office debacle. Because sequels failed, filmmakers did not dare revisit the space for almost seventeen years. Except for Dev Anand, who revisited the world of Jewel Thief (1967) with Return Of Jewel Thief, which was a disaster.
It was then in the year 2006, when sequels became the sure shot formula for success, as films like Hera Pheri, Koi Mil Gaya, Dhoom and Munna Bhai MBBS spawned their sequels in Phir Hera Pheri, Krrish, Dhoom 2 and Lage Raho Munna Bhai respectively. All these released in the same year and all four of them turned out to be box office successes. This was the year when everyone felt that Bollywood had finally cracked the sequels code. Cut to ten years later this year, things again went downhill. In total twelve sequels released in 2016 and while the verdict on two of them (Kahaani 2, Force 2) is still awaited, except Housefull 3 all the others were flops.
Check out the sequels that released in 2016 and were all flops:
# Kya Kool Hain Hum 3
The third part in this sex comedy franchise was a nonstarter from the word go. Riteish Deshmukh who was a part of the last two films parted ways in the third installment and was replaced by Aftab Shivdasani. Releasing alongside Akshay Kumar's Rs 100 crore hit Airlift, stale jokes and censor scissor made the film a flop at the box office.
# Tere Bin Laden: Dead or Alive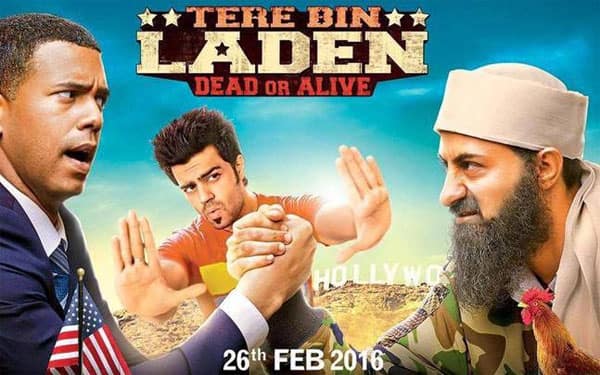 Okay there are few sequels that are not required in the first place and this is just one of those films. The first film had original jokes and was genuinely funny but this one was cringeworthy with makers trying too hard to tickle the audiences' funny bones.
# Jai Gangaajal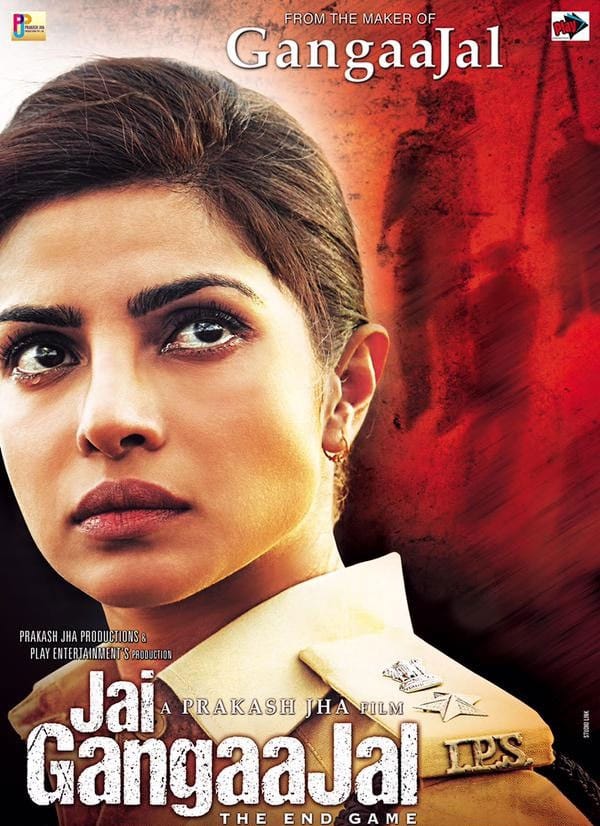 Prakash Jha's this film can be a dummies guide for directors, on how to launch your own career as an actor. Pick a hit film of yours, replace the male lead with a top female lead and cast yourself as a supporting actor. While the promos of the film mislead us into believing that this was a Priyanka Chopra starrer, turned out it was Prakash Jha who was at the center of the story in this badly made sequel to the original Ajay Devgn starrer Gangaajal.
# Teraa Surroor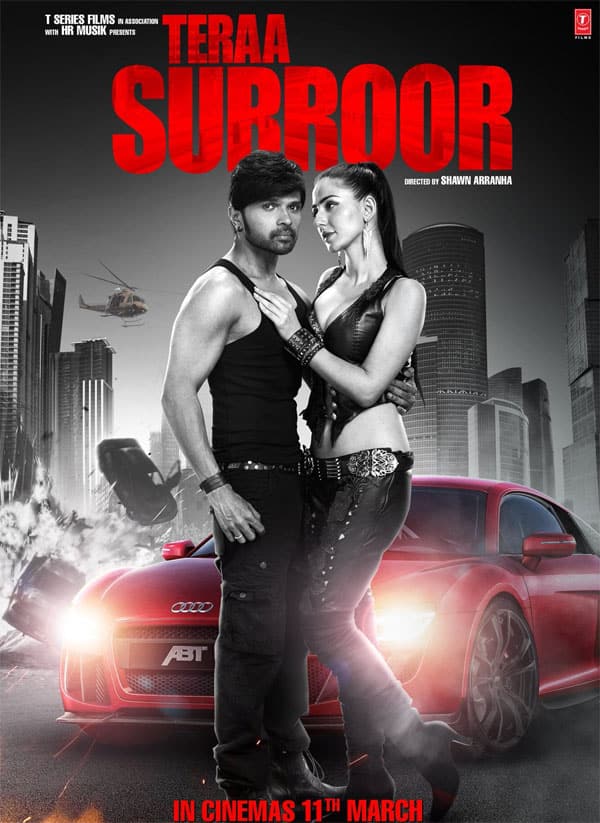 Why would you make a sequel to your equally bad film, weirdly titled Aapka Surroor – The Movie -T he Real Love Story. But Himesh did and this time he had picturised a sex scene on himself and we as an audiences were scarred for life. Enough said.
# 1920 London
Hopefully this will be the last film in the franchise. The fact that it is second film itself was a cringeworthy, but made money at the box office and even ensured a third part. Hopefully the disastrous performance of this one will discourage the makers from coming up with a fourth part.
# Great Grand Masti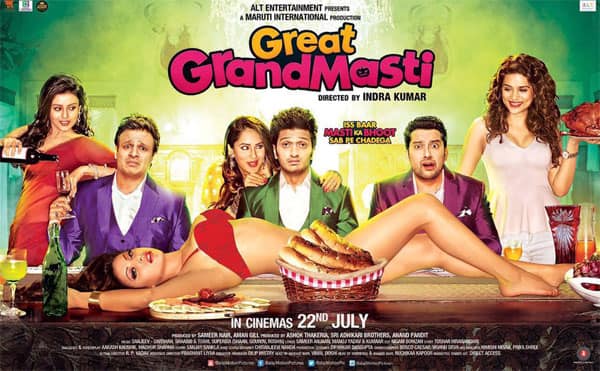 Riteish Deshmukh's this film is the most unexpected disaster of the year. Largely due to its leaked uncensored copy from the CBFC office. The film was earlier slated for July 22 release but was preponed when it was leaked online, some twenty days before its release. And what was expected to be another Rs 100 crore hit (it's previous part was earned Rs 100 crore), turned out to be the disaster at the box office. Having said that, the film was equally bad.
# Raaz Reboot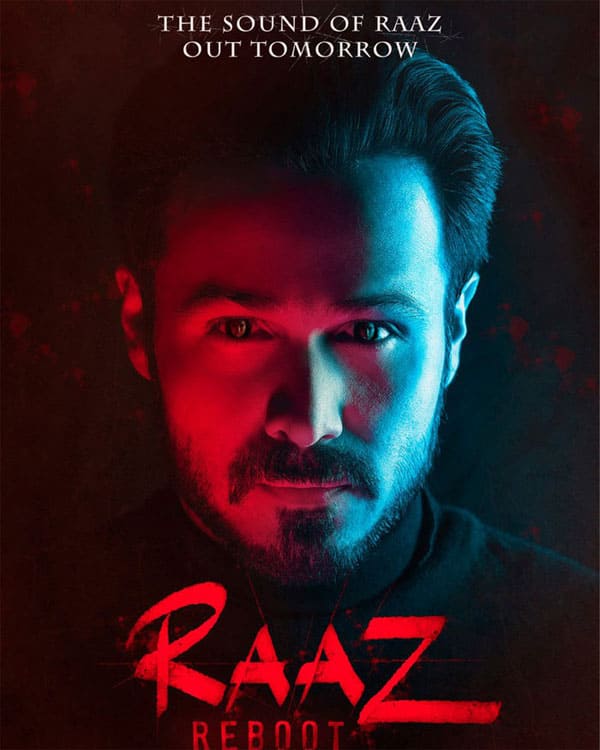 The film shouldn't have been rebooted in the first place considering that the first three films struck gold at the box office. But Emraan Hashmi's this film was super bland. Moreover it was a remake of 1920 London. And the makers sold the film on the face value of Emraan Hashmi who barely had a twenty minute extended cameo role in the film.
# Rock On!! 2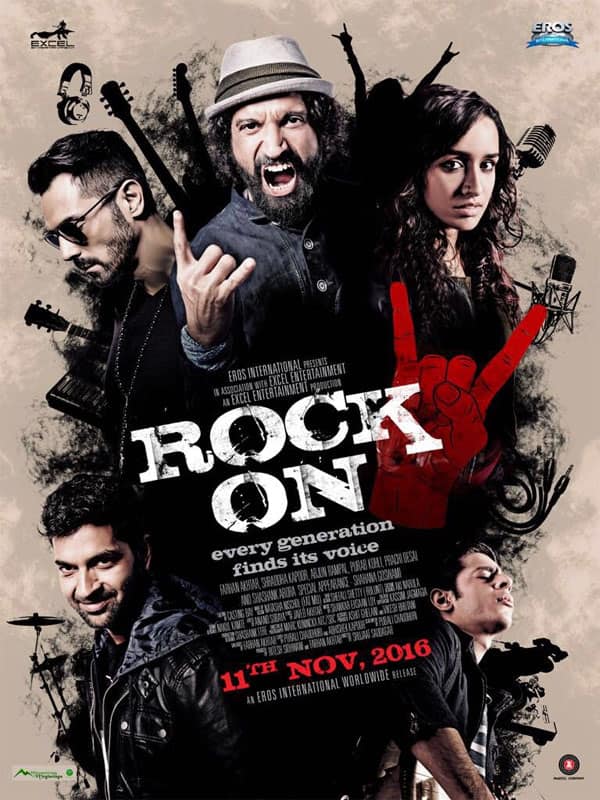 The makers may blamed demonetisatinon for Shraddha Kapoor and Farhan Akhtar's this film's non performance at the box office, but the film was a disaster. It was badly made sequel. The half baked plot, underused characters and the music did not work for the audience who gave it a thumbs down.
# Tum Bin 2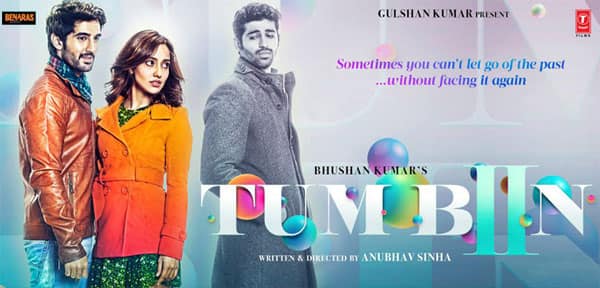 Tum Bin when released in 2001 was loved for its music. The makers tried to pull off the same with the sequel but failed miserably. The songs didn't work, the stale plot and bad acting made it indigestible.
Apart from the above mentioned sequels, the year also saw Sunny Deol revisiting his National award winning blockbuster Ghayal with Ghayal Once Again, John Abraham's Force 2 and Vidya Balan's Kahaani 2.